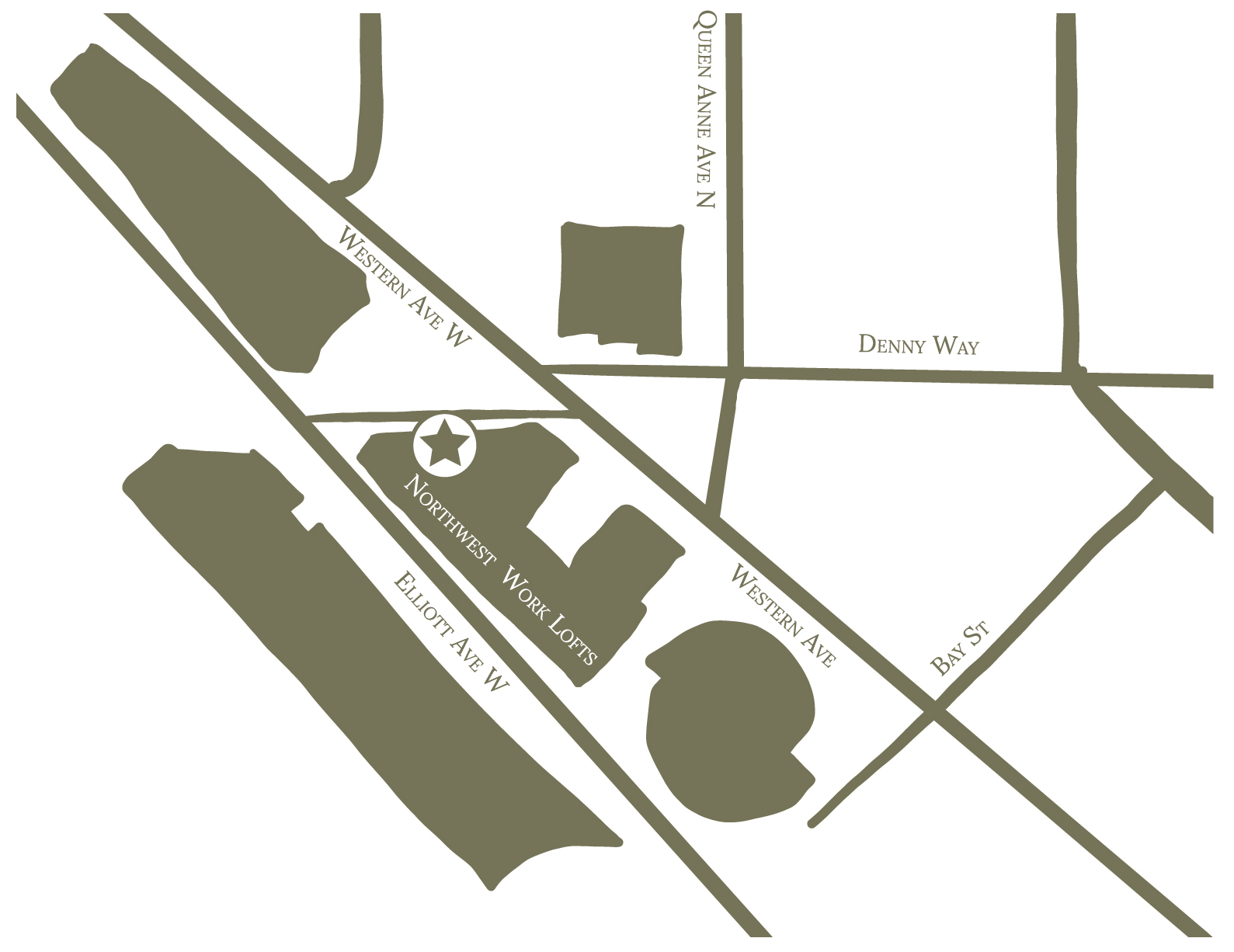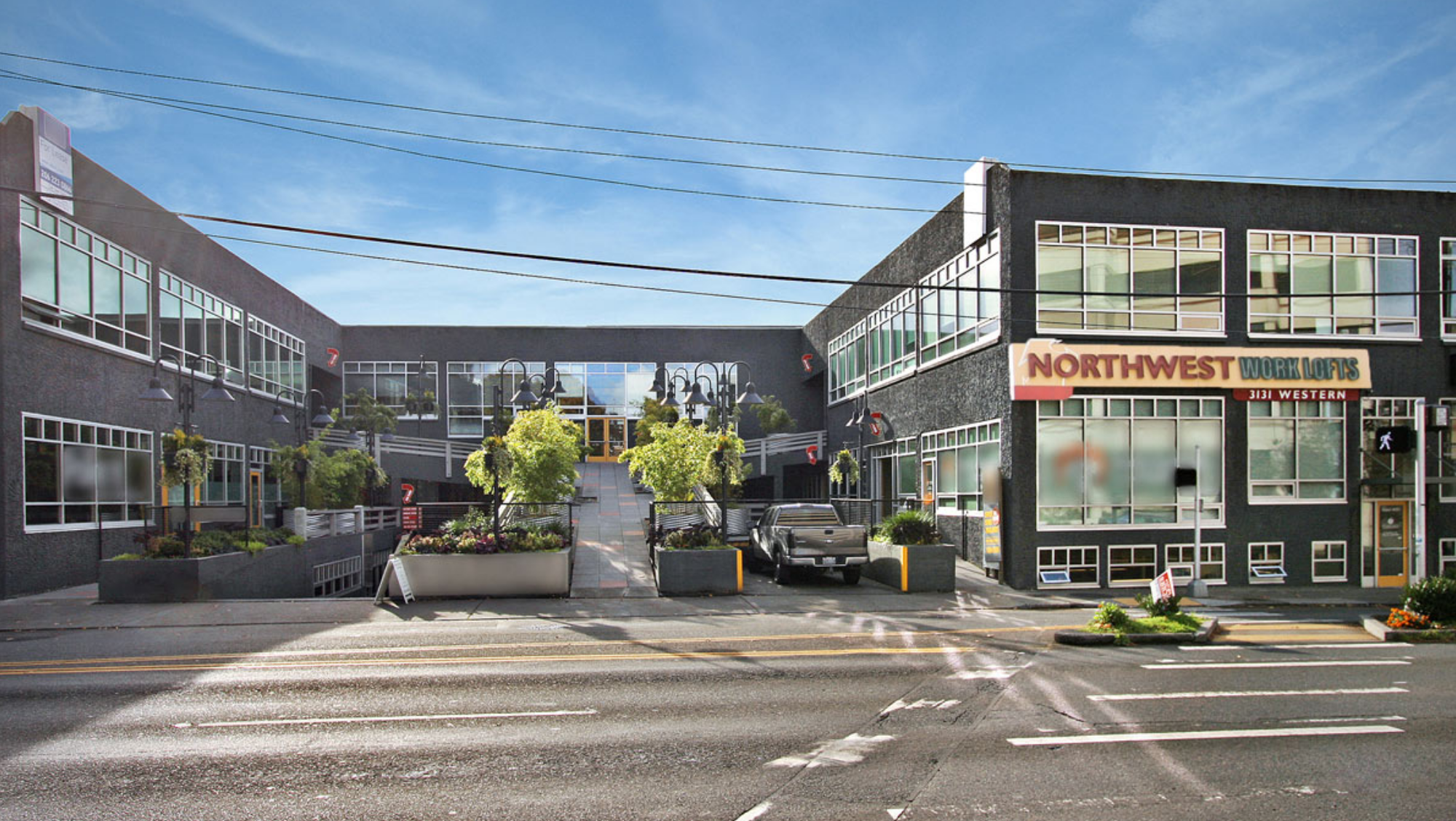 We are in the Northwest Work Lofts Building where Denny Way meets Western Ave. 117 W. Denny Way is among a small group of addresses that actually face a loading ramp and a nice grass yard rather than a road.
If you are arriving via Elliott Ave the building across the street from us is the Diamond Building which has the Corner Deli in it. Have your GPS bring you to 3161 Elliott Ave. When you get there you will see a street sign that says Denny Way that is actually a loading ramp. There is street parking and a parking garage just north of the Corner Deli parking lot.
If arriving via Western Ave we are a suite on the north side of the big grey stucco building that also has the address 3131 Western Ave. So have your GPS bring you to that as it is more prominently marked. You will see a sign for the Boat Tree restaurant. Once you are at the building, walk to the north side, there are steps going down from Western and a walking ramp coming up from Elliott. Take those, our corridor is located midway, under a sign that says 2nd floor. Come in, we are suite 213.