Seattle's Divorce Workshop Apr 6, 2020
April 6 @ 5:30 pm

-

8:30 pm

$65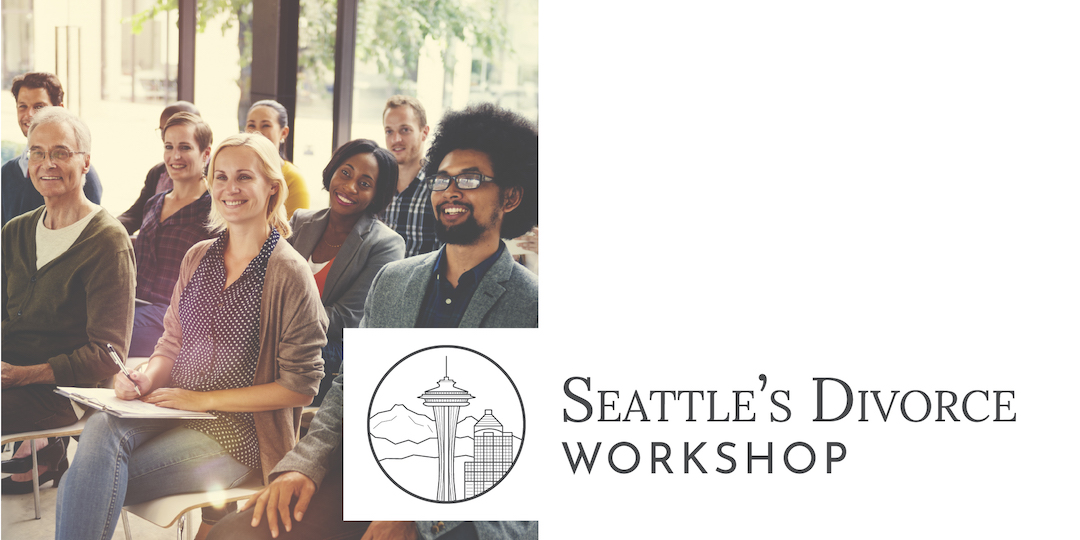 Details
Learn about the financial, legal and emotional aspects of divorce in Washington State at Seattle's Divorce Workshop.  This three-hour class is taught by experts in Washington State divorce.  Washington State is unique in that we are one of nine community property states, but the only community property state not based on automatic equal division of assets.  This workshop will guide you through making financial and tax decisions, legal and parenting plans, and how to get through it all with the emotional guidance of a life coach.
Seattle's Divorce Workshop is designed to help you survive the divorce process without falling into the common major financial, legal, and emotional pitfalls.  The workshop is led by seasoned professionals in the fields of finance, law, and a personal coach.
Finance
Betty Hedrick, CFP®, CDFA®, has been managing investments and providing comprehensive financial planning services for over 30 years.  She has been helping clients reach successful divorce settlements since 2003. Learn more about The Hedrick Co. at hedrickco.com
Law
Mikel Sagoian, J.D., is licensed to practice in all Washington State Courts. Her areas of practice include family law, adoption, and business law. She appears regularly in Superior and District Court in King, Snohomish, and Pierce County. She is also admitted to the Suquamish and Quileute Tribal Courts.
Mikel has a strong commitment to support the families and individuals in her community. The Valor Legal Group, PLLC, was born from her vision of a boutique law firm which would provide dedicated and highly personalized representation to each client. Learn more about Valor Legal Group, PLLC at valorlegalgroup.com
Personal Coach
Erin Rehmeyer, CPC, ELI-MP, received her professional coaching certification from iPEC, an ICF accredited coach training program. She is also a COR.E Transitions Dynamics Specialist and an ELI Master Practitioner. Learn more about Erin Kate Coaching at erinkatecoaching.com
Please note:
Space is limited, please register.  If you would rather pay at the door, you may pay by cash or check.
FAQs
Do I have to bring my printed ticket to the event? 
No, bringing an image or copy of your ticket may speed up check-in, but it is not required.
I am already in the middle of a divorce; will this class still be helpful to me?
Whether you are thinking about a divorce or in the middle of one, you will learn how to avoid the common legal, financial, and personal pitfalls of divorce.
Who are the instructors?
Each class is taught by a team of qualified professionals.  A certified financial planner/divorce financial analyst, a lawyer, a personal coach, and possibly other guest speakers.
My spouse and I are working on an amiable or collaborative divorce, does this class give information valuable for us?
Yes, absolutely. The ideal situation is where both parties desire an equitable settlement, and, just as important, agree on what an equitable settlement looks like. The legal and emotional issues are pertinent to all divorces, no matter how smooth or rough the going is.
May my divorcing spouse and I both come? Yes, you are both welcome.
Divorce is a process of preparing you to move forward into a single life, no matter how amiable it is, we want to assist you in the manner that is most helpful to you.
Unfortunately, our divorce is, or I expect it to be, contentious. Does this class offer value?
Yes. By having an interdisciplinary team presenting, we can share expertise and provide helpful information for all aspects of divorce.